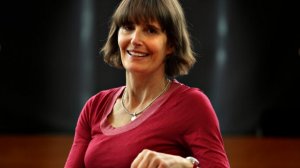 So, Gillian Mears is dead. Mears was an award-winning Australian writer of novels and short stories, and last year released a children's book. She lived on her property near Grafton, NSW, with a horse she wasn't able to ride and a cat. She had MS.
Three years ago Mears addressed a state hearing on the Rights of the Terminally Ill Bill. She described waking up before dawn to painful leg spasms, waking up disappointed to be doing so at all, wishing that she'd died in the night. She listed some of the methods detailed in Philip Nitschke's The Peaceful Pill Handbook. She told how she used to be opposed to voluntary euthanasia, but had changed her mind.
'If unbearable indignities arrive before legislation endorsing voluntary euthanasia,' she said, 'I imagine I'll have no choice but to take my end into my own hands.'
Mears and I were the same age. We were both diagnosed with MS in our early 30s. I'm an aspiring writer … you can understand why I might have felt an affinity with her. Her 2013 address left me feeling shocked and scared.
I know those spasms she spoke of. I'm on medication that lessens their frequency. Mine, too, start at about 3am. Sometimes my foot can suddenly curl inward at the ankle; I have to pull myself up, reach down and wrench it back again. Sometimes my leg muscles seize and I can't bend my knee. If, one night, I get both together, I'll be very grateful there's someone in bed with me. Mears lived alone.
The 'unbearable indignities' she alludes to I can only imagine, but I'm qualified to imagine them.
Then there's writing. When I can't walk, or even stand up, I can sit down and write. When I'm in pain, I write. When I'm too exhausted to do anything else, I write. There are days I feel that writing's all I'm living for now, because my physical world and my ability to participate in it may be shrinking but when I write I have no limitations.
So when I first read Mears' address, what shocked me most wasn't the stark acknowledgment of her advanced condition, or that she was now in favour of euthanasia. No, what sent me cold was the revelation that she could contemplate suicide when she was writing. She had another book on the way. I thought, isn't that enough to keep you going? You can still write, and so beautifully!
That's when I realised that, one day, writing might not be enough.
Care to comment? See below.