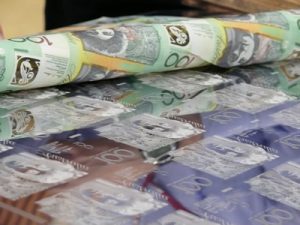 The tradesman was grinning. He'd brought a subcontractor with him. It took them about 30 minutes to scope out the job and jot some figures in a notebook.
Of course he was grinning—my occupational therapist, who'd suggested the home modification he was quoting for, had told me that he was charging $500 for the quote, which I could claim on the National Disability Insurance Scheme (NDIS). She said that this contractor was one of the few NDIS-registered builders in our region.
Strange, I thought. I'd never paid for a quote before, after employing dozens of tradesmen on the property over the years.
'So you'll email me the invoice for the quote?' I said as he was leaving.
'Let's not worry about that for now,' he said. And he didn't worry about it—until he found out that the job had been awarded to someone else.
The NDIS, legislated under Prime Minister Julia Gillard in 2013, has been the cloud's silver lining for many of us who live with the physical and financial challenges of disability. There's no end of bad news stories in the media—people who haven't qualified for the Scheme, or those who've been underfunded, or had trouble using it—but I'm one of the lucky ones. I was accepted early and was allocated a budget well beyond my needs. I find the web portal easy to use. I pay a provider for a service, file the invoice, make an online claim and invariably see the refund in my bank account on the next business day.
The NDIS has also provided a huge boost to employment opportunities in the disability sector. In fact, a friend with multiple sclerosis attended an information evening in Batemans Bay in the early days of the Scheme. 'There were 30 people in the room,' he told me. 'Two of us were potential clients and the other 28 were businesses seeing financial opportunities.'
After the tradesman's visit I looked into the NDIS provider registration process—there were a number of forms to complete, but it was free. I rang a Triangle-area tradie. I asked him to quote, making it clear that he'd have to register with the NDIS should he get the job. He checked out the registration process ('No worries!'), came round to look at the job, and sent me a much lower estimate—just over 60% of the first figure.
When the first contractor realised he hadn't won the job, he sent me a text asking how to deliver his $500 invoice. I asked him if he always charged for quotes. He replied, 'It is something we have needed to start doing because we don't receive funding to do it. So in this case we have no assurance that we will receive a job from it in the short-term and as such we need to recoup the cost to us.'
Tendering quotes is a cost of doing business, isn't it? How many quotes have I supplied in my own business, with no assurance I would be awarded the job … and never thinking to charge for them?
Recently a retailer encouraged me to buy equipment I didn't really need, as 'it's all covered by the NDIS anyway'. If the NDIS collapses in years to come, burdened by cost blowouts, it will be due to unconscionable behaviour by providers such as the grinning tradie and this retailer.